Creating Knowledge Networks
Deployment of SmartGene's Integrated Database Network System (IDNS®) via the Internet gives authorized users access to their information from anywhere in the world. This capability also simplifies data sharing between collaborating institutions eliminating problems caused by different technologies and geographical locations.
The user chooses which data to share with partner institutions. Partners are then able to view the data through their own password-protected account. To avoid inconsistencies, shared data can be modified only by the submitting institution.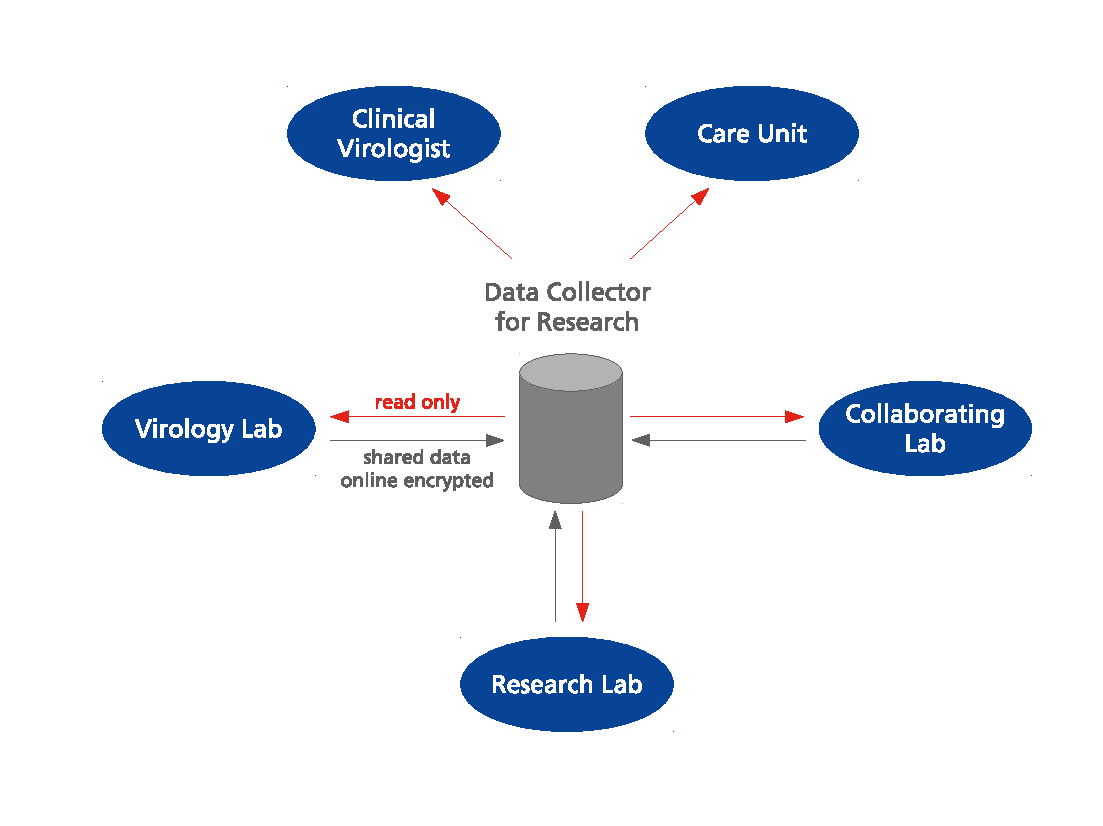 We have many years of experience enabling secure, network collaborations. For more information on IDNS® network solutions, please contact us.